Campsea Ashe railway station building community bid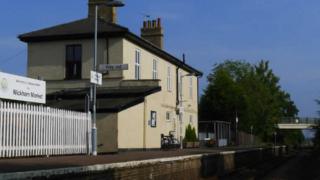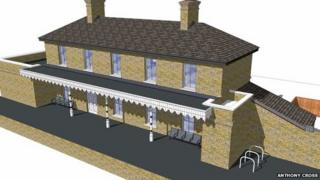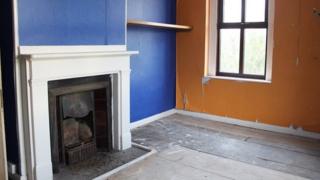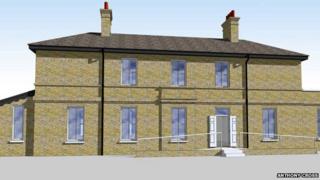 A Suffolk village charity is aiming to raise £500,000 to turn railway station house into a community centre.
Campsea Ashe near Wickham Market has been an unmanned station since 1967, and its Station House was bought by the county council in 2006.
A group of villagers has formed the Station House Community Connections charity.
They hope to the use the building to provide meeting rooms, a conference centre and cafe with wi-fi access.
Community 'on board'
The charity is appealing for private donations and grants from funding organisations including heritage bodies.
Robert Webb, secretary of the charitable trust, said: "It's about technology here that can help people use digital media, computers, conferences using Skype and for business networking."
His wife, Rosamund Webb, said: "We're so lacking in community resources in this area and this centre aims to improve access to information and resources to help maintain sustainable communities across 11 parishes.
"The idea fits in with the government's drive for community organisations and we are confident we can raise the funds as long as the community gets on board."
The charity said it was working with the Greater Anglia train company, which owns the platform, to introduce a ticket machine to a station which has not had one since the ticket office closed in 1967.
The planned restoration of the building would also include adding a canopy over the platform.