Villagers buy Bentley Case Is Altered pub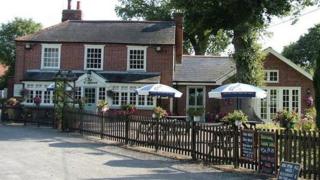 Residents of a Suffolk village say they are "delighted" to have had a bid to buy their local pub accepted.
A community venture company was set up in October to raise the money to buy The Case Is Altered in Bentley, near Ipswich, which closed last March.
Shares were sold to help raise £230,000 to buy the pub from Punch Taverns.
David Westley, chairman of Bentley Community Pub Ltd, said: "We're delighted with the outcome but from here all the hard work starts."
People were given the chance of buying a minimum of five shares at £50 each.
Treasurer Peter Cross said about 170 people had invested.
"It's a huge number," Mr Cross said. "They're from all over, but the vast majority are from this village."
Mr Cross said the sale would hopefully be finalised within the next few weeks and the pub could be open in time for Easter.
A spokesperson for Punch Taverns said: "We can confirm that a deal has been agreed with the community group and can confirm that it is in legals."