Lowestoft waterfront's £150m regeneration plan submitted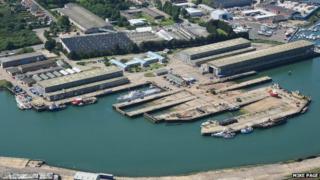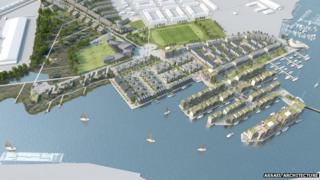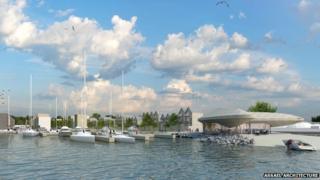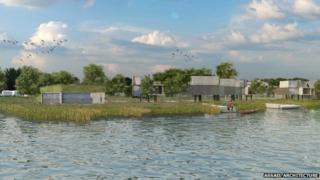 Developers have submitted an application to build 850 waterfront homes on former industrial land in Lowestoft.
Cardy Construction's scheme for the Brooke Peninsula on the south bank of Lake Lothing would cost about £150m.
It would also feature a marina, a wildlife area, retail units, a new primary school and a commitment for 15% of the homes to be social housing.
The planning application is due to be considered by Waveney District Council.
The development is on 'brownfield' land formerly occupied by the Brooke Marine boat yard and the Jeld Wen joinery plant.
Cardy said many of the homes would be built on 10ft (3m) stilts to protect them from flooding at the 45 acre (18 hectare) site.
Neil Connolly, representative for Cardy and other investors, said: "We've done a full viability test over three years and are confident this scheme can demonstrate Lowestoft and Suffolk are open for business.
"Waveney Council has produced a regeneration plan which is sustainable and therefore has attracted the private funding to allow this move forward."
Cardy said that, if granted planning permission, it hoped to start building at the end of the year.
The project would take about 10 years to complete.