Ipswich Facebook sex video: Man not guilty of rape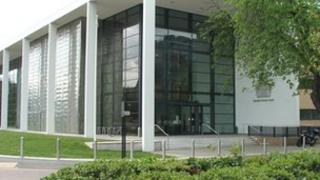 A man who posted a video of himself having sex with a woman while she was asleep on Facebook has been found not guilty of rape.
Stephen Brawn, 22, of no fixed abode, had said the woman had previously asked the him to make such a video.
The woman told Ipswich Crown Court she did not know sex had taken place until the film appeared online.
The court heard the defendant made the film using his mobile phone and uploaded the footage at a later date.
In his summing-up, Judge John Devaux said the court was not there to rule on issues of morality.
"On any view, the defendant behaved shabbily by posting footage on Facebook, but he's not charged with that, he's charged with rape," he said.
The jury returned its verdict after an hour of deliberation.