Bentley Case Is Altered pub share issue extended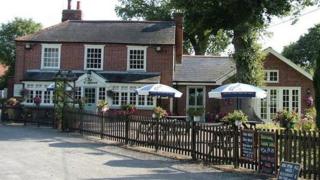 A share issue that aims to get Suffolk villagers to buy and reopen the local pub has been extended after it fell short of its target.
The Case Is Altered in Bentley near Ipswich closed in March and a community venture company was set up to raise £230,000 to buy it.
So far, it has raised £145,000.
Its chairman, David Westley, said there had been last-minute pledges of £22,000, so the scheme would now run until 14 December.
Punch Taverns put the pub up for sale and the community interest company had sole rights to buy it until January.
Mr Westley said investments had "picked up significantly" in the last few days, but people had wanted more time to access their funds.
"Although we have not yet reached our target, we are confident it can still be achieved," he said.
"This will still give us enough time to negotiate a sale with the vendor before the pub can be placed back on the open market, although we will not be able to extend the offer any further."