Miller Redpath: Police identify body found in undergrowth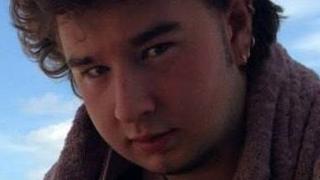 A body found in an overgrown garden at a Suffolk house has been identified as a missing teenager who lived there.
A police officer visited the home of Miller Redpath, 18, in Wenhaston at lunchtime on Thursday 24 October.
This was part of inquiries into his disappearance and while searching the premises the body was found.
Police confirmed the remains are those of Mr Redpath but have not established a cause of death, despite extensive tests.
The death is not being treated as suspicious.
Police had twice previously visited the home of the teenager who was reported missing by his mother Anastasia Miller in August.
She had last seen him at their house, also in Wenhaston, on 13 August.
Officers first went to the home later that month following a "report of a crime".
They then visited again at the beginning of October and a "search of the property was carried out".
But it was only on a third trip that Mr Redpath's body was discovered.