Suffolk chicken plant 2 Sisters workers left unemployed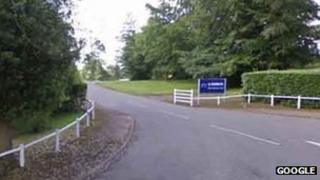 Nearly 130 people have been left unemployed following the closure of a Suffolk roast chicken plant on Friday, the company said.
Out of 430 staff, 260 found work elsewhere and 34 transferred after the 2 Sisters Food Group said the Haughley Park site was no longer viable.
Ten people also have a chance of relocating but 126 are out of work.
The Usdaw union, representing about half the workforce near Stowmarket, said the community would be hit hard.
Another 200 temporary workers have also lost jobs at the plant since its closure was announced.
One worker, who had been at the plant for 16 years, said he would be jobless when his shift ended, although he hoped to re-train to work in IT.
"Half of me said 'this is not happening and it's all a dream and I'll wake up'," the worker, called James, told BBC Radio Suffolk.
"But the other half of me says that after the final shift finishes that will be when it hits me."
Nick Murray from the company said: "There will be a skeleton staff at the plant for a few weeks tidying up and after that it will be mothballed and put up for sale."
The company said it bought the Haughley Park site in 2005 and developed the roast and coated chicken lines.
The coated chicken side of the business was moved to Thetford in 2011 and the Haughley Park work would now go to other sites.