Bentley Case Is Altered pub share issue 'short of target'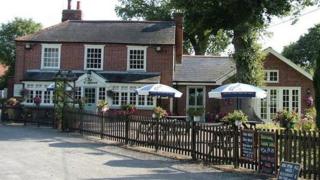 A share issue that aims to get Suffolk villagers to buy their local pub has raised only third of the amount needed, with two weeks to go.
A community venture company was set up to raise £240,000 to buy The Case Is Altered in Bentley near Ipswich, which closed in March.
The issue of shares began a month ago and has raised £80,000 so far.
The company said unless there was a "significant improvement" the scheme would not go ahead.
People could buy a minimum of five shares at £50 each and the company said it had sole rights to buy from owners Punch Taverns, until January.
A six-week share issue period was set to give them time to complete the purchase, so it could not be extended by much.
David Westley, chairman of the new company, said: "We are way short of our target at the moment and unless we see a significant improvement then we are not going to be able to purchase.
"We are still engaging with people, but we need to get more on board quickly if the village wants to have a community-owned pub."
Punch Taverns said that, although the pub was on the market, it would still looking for a new licensee to run it.