Lauri Love hacking case 'should be heard in UK'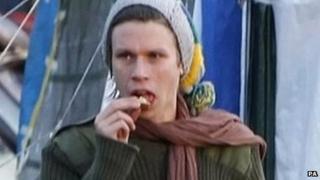 A British man arrested on suspicion of hacking into US military computers should face justice in the UK, his lawyer has said.
Lauri Love, 28, of Stradishall in Suffolk, was arrested last month over charges in America.
A campaign has been started to fight any possible extradition bid by the US.
Lawyer Karen Todner, who fought attempts to extradite UK computer hacker Gary McKinnon, met Mr Love this week and agreed to represent him.
Ms Todner, of Kaim Todner Solicitors, said that if Mr Love was to face charges he should be tried in Britain.
"The UK has a justice system that is admired through out the world, and it is up to our system to try him, not the American system," said Ms Todner, who has also represented retired businessman Christopher Tappin charged in the US with selling weapon parts to Iran.
She said she was "hopeful" the case could be dealt with in the UK.
The Home Office said it could not confirm or deny whether there has been an extradition request.
Mr Love is accused of working with at least three others, who have not been named, with breaching the security of military, Nasa, Environmental Protection Agency and FBI computers.
The US Department of Justice at Eastern Virginia says Mr Love faces up to 10 years in jail if convicted of all the charges.
He was arrested by British police in Suffolk and released on bail until February.