Two arrested over Essex and Suffolk school laptop thefts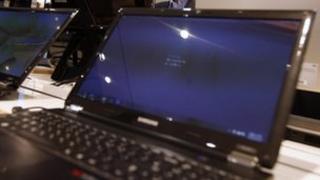 Two men have been arrested as part of an investigation into school laptop thefts across Essex and Suffolk.
The men were arrested in the Clacton area in connection with the loss of computers worth £50,000 at 25 primary and secondary schools.
They have been bailed by police until December.
Four people from Essex have already been bailed in connection with the theft of laptops worth about £100,000 at 29 schools in Suffolk.
The burglaries took place between January 2012 and April 2013.