Hollesley Bay prison worker arrested over absconded inmate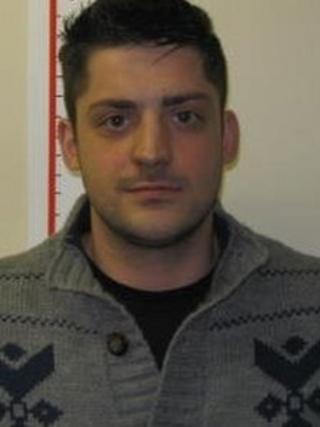 A prison worker has been arrested on suspicion of helping an inmate abscond from a Suffolk jail.
Daniel Best, 25, fled Hollesley Bay, near Woodbridge, on 5 July, and was found more than a week later.
He has been serving an indeterminate sentence since 2007 for kidnapping his ex-girlfriend.
Suffolk Police said a 25-year-old woman had been arrested and bailed on suspicion of assisting a prisoner in an escape.
While Best was on the run, Suffolk's police and crime commissioner Tim Passmore said he wanted to know why there was a long gap between the absconding and the public being alerted.
Best went missing some time between 17:00 BST and 20:00 BST on 5 July but Suffolk Police did not issue a statement saying he was on the run until the following afternoon.
The woman is due to answer bail in December.