Miller Redpath missing: Mother appeals for information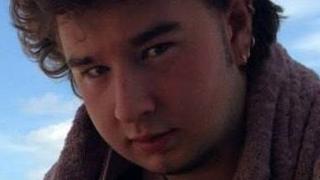 A mother has made an appeal for information about her teenage son who went missing from their Suffolk home two months ago.
Miller Redpath, 18, was last seen by his mother Anastasia Miller on 13 August at their house in Wenhaston, near Southwold.
Ms Miller said he had not used his bank account since then, collected his A-level results or taken his passport.
She said: "It makes me fear horribly for his safety."
Ms Miller said the pair had just spent the weekend at the Harlequin Fayre in Norfolk and they were due to go to a Christian service in Southwold on 13 August, but she went on her own in the end, leaving him in the house.
'Don't understand'
She said: "I think he went out purposefully to do something, in order to return shortly, and something went horribly wrong.
"We believe that somebody came to the house on the 13th as there are some items missing as well, so there's enough evidence to assume we had a visitor.
"Everything was on track for him as he was doing well at school, he was thinking of London University, had lots of friends and I just don't understand what happened."
Suffolk Police said it was thought the teenager left of his own free will, but there were concerns for his well-being.
The teenager, who went to Langley School near Norwich, is 6ft (1.8m) tall, with brown curly hair and multiple piercings on his left ear.
Ms Miller said she had spoken with Nikki Durbin, whose son Luke went missing in Suffolk in 2006 when he was 19.
"It has helped because it's made me realise this isn't a total one-off, but on the other hand it hasn't helped because Luke has been missing for seven years and I have this horrible fear in the pit of my stomach that something must have happened to Miller," said Ms Miller.