Case Is Altered pub share issue in Bentley, Suffolk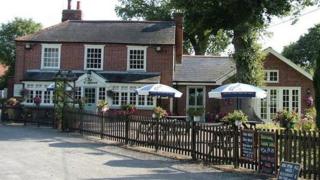 A community venture company has issued shares so that Suffolk villagers can raise funds to buy their local pub.
The Case Is Altered, in Bentley, near Ipswich, closed in March and its owner Punch Taverns has put it on the market for £240,000.
A committee of seven people has formed Bentley Community Pub Ltd to raise the money to buy and refurbish it with the aim of reopening it next spring.
People can buy a minimum of five shares for £50 each.
David Westley, chairman of the new company, said: "We believe we are able to turn things around here.
"Evidence shows that when people do buy their pubs the community has a much greater sense of ownership and people tend to go more."
Mr Westley said the new company was a not-for-profit industrial and provident society and people could buy a maximum of £20,000 worth of shares.
Punch said that, although the pub was on the market, it was still looking for a new licensee to run it.
A spokesman said: "It is always our preference that our pubs continue to trade as pubs.
"However, we do review our estate regularly and may explore other options around the future of some sites which could better fulfil their potential under different ownership."