2 Sisters Food Group to close Haughley Park plant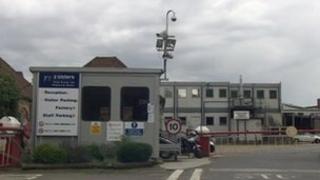 Six hundred jobs are to be lost with the closure of a Suffolk chicken-processing plant next month.
In August, the 2 Sisters Food Group said it was planning to shut the plant at Haughley Park near Stowmarket.
The firm said consultations with staff and unions had taken place to try and find alternative solutions.
But the company says the plant will close as it was "unsustainable and unviable". About 200 employees might be transferred elsewhere in the region.
The closing date for the site, which the company bought in 2005, has been set as 15 November.
Peter Kings, spokesperson for the company, said: "The inescapable truth is that the site is unsustainable and unviable.
"It's ageing, loss-making and, due to the remote location, there is not adequate power supply, so it is with regret we have announced our intention to cease production and close Haughley Park.
"We're very committed to the area as a core production base because of the supply of grain and chickens."
The company said it employed 2,000 workers in East Anglia at its other sites at Eye and Flixton in Suffolk; Thetford in Norfolk, and Basildon and Witham in Essex.
Adam Skwierawski, area organiser for the union USDAW, said: "We have examined the employer's claims and the claims are genuine and our role is to try and reduce the impact of redundancies on our members.
"In the context of this horrible piece of news, we have secured some commitment from them for about 200 members to transfer their employment to Thetford, Witham and Eye."