Derek Thomson jailed for pushing pensioner off bus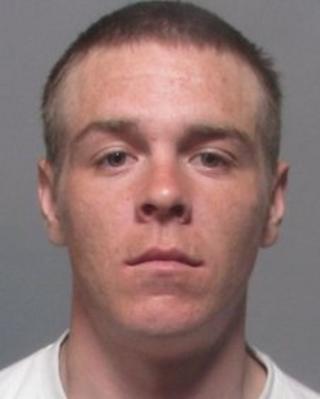 A 27-year-old man has been jailed for three years for seriously injuring a pensioner after pushing him off a bus in Ipswich.
The 67-year-old man suffered a serious head injury after falling from the bus in Defoe Road on 13 December.
Derek Thomson, of Riverside Road, Ipswich, was found guilty of causing grievous bodily harm at Ipswich Crown Court last month.
He has now been jailed and ordered to pay a £120 victim surcharge.
Following the incident, the victim was taken to Addenbrooke's Hospital in Cambridge in a critical condition.
He needed further treatment at a rehabilitation centre before returning home, police said.