Ipswich Hospital pays £5m compensation to Joseph Rae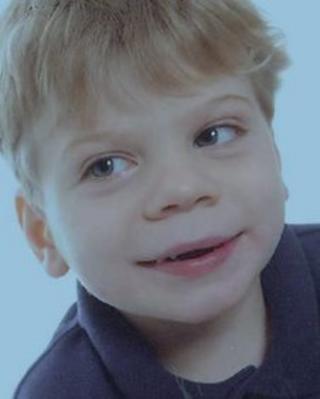 An Ipswich couple have agreed to a £5m compensation payout after their baby developed cerebral palsy due to delays in his hospital birth.
Joseph Rea's brain was starved of oxygen due to a 30 minute delay at Ipswich Hospital in 2006.
The hospital admitted liability and the payment was agreed at the High Court in London.
The family said the money would pay for the care he would need for the rest of his life.
Ipswich Hospital NHS Trust accepted liability for the injuries in 2009.
Joseph, now seven, has mobility problems, seizures and learning difficulties as a result of his brain injuries.
'Unreserved apology'
His parents Helen and Paul Rea argued that if he had been born half an hour earlier he would have escaped serious harm.
Tom Cook, the family's solicitor, said: "We are now pleased to have obtained sufficient compensation to ensure Joseph is cared for appropriately for the rest of his life and that his potential for development can be maximised.
"He is generally a happy and loving child, but his life will not be an easy one.
"He will always require care and therapy and will never be able to support himself financially by working."
Paul Rees QC, for the NHS Trust, issued a "full and unreserved apology to Joseph and his family" on behalf of the trust and said he hoped the settlement would give them all "peace of mind for the future".
Joseph has had care at at the East Anglia's Children's Hospices (EACH) Treehouse hospice in Ipswich, although his condition is not life-limiting.