2 Sisters Food Group fined over chicken shelf life errors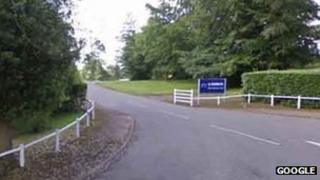 A food manufacturing company has been fined £112,500 for breaking safety laws over the shelf life of its products.
An inspection of 2 Sisters Food Group's chicken roasting plant at Haughley Park, Stowmarket in 2011 found that food was given a 14-day shelf life - four days longer than recommended.
Notices issued at the time were found to have been ignored on a second visit.
The company admitted three offences at Ipswich Crown Court and was ordered to pay £41,000 in costs to the council.
A Mid Suffolk District Council spokesman said the regulations were in place to prevent the risk of the botulism - a form of food poisoning spread by bacteria.
The charges related to the company's failure to comply with remedial action notices, failure to have a suitable food safety management safety system in place and failure to provide records of production when they were requested.
'Procedural oversights'
Speaking after the sentencing, the council's manager of food and safety services John Grayling said "someone was putting profit before food safety and it seems likely they were doing so because they thought it was what the company wanted".
A 2 Sisters spokesman said the company "deeply regretted" the offences.
"What started as a genuine disagreement about the proper shelf life for certain products ended in a prosecution due to miscommunication within our organisation, which resulted in a number of procedural oversights."
In August, the group announced its intention to close the Haughley plant, which employs 600 people.