Newmarket Town Council clerk's £6,900 medical bill repaid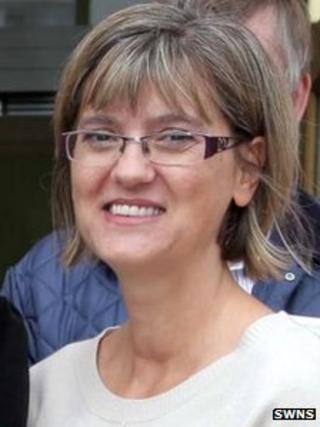 A bill of nearly £6,900 has been repaid to a council by an employee's family after it was criticised for spending it on her private medical treatment.
Newmarket Town Council, in Suffolk, had defended its decision to use taxpayers' money for a neck operation for its clerk Isabelle Barrett.
The move was criticised by Labour councillors.
The Conservative-run council said Ms Barrett's family had repaid the money because of the personal attacks on her.
Councillors voted 15-3 to fund her treatment and she was away from work between 6 March and 24 May.
Those in favour of Ms Barrett having the private treatment argued it saved the council money because if she had not received it immediately, her absence would have cost the authority up to £30,000 in sick pay.
'Secret' payment
The Audit Commission will be investigating the payment after a Newmarket resident asked it to look into the case.
Mike Jefferys, one of the three Labour councillors who questioned the original payment, said: "At the annual meeting of the town, of the residents who attended, most wanted to know why taxpayers' money had been given to an employee and... went away without a satisfactory answer.
"Councillors now find out that the money has secretly been paid back.
"Although we haven't officially heard whether it was legal or not, it makes you think when, suddenly, the money is repaid."
Conservative councillor Warwick Hirst, deputy chair of the finance and policy committee, said: "There's no mystery - the family paid the money back because of the pressure on Ms Barrett and the personal nature of the attacks directed at her.
"We took legal advice over the original payment and nothing has changed our view because our employee is back at work and has made a wonderful recovery.
"We'll wait for the Audit Commission's report on how this money was spent."
The Audit Commission is yet to comment.