Ipswich Cornhill revamp designs go on show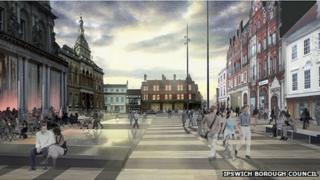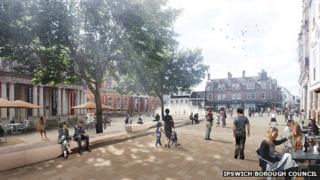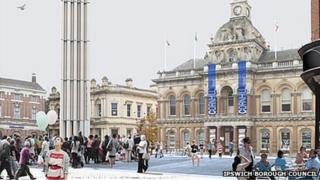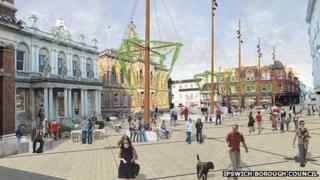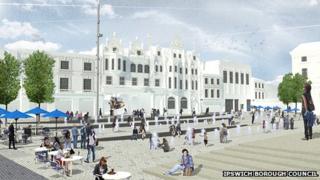 Design concepts for the regeneration of a Suffolk town centre have gone on show, after a former Marks and Spencer boss called the area "a bit shabby".
Architects have drawn up five designs for Ipswich's Cornhill and the public has a week to comment on them at the town hall or online.
The winning design will be selected in mid-September.
The project is being led by former M&S chairman Sir Stuart Rose, with support from the borough and county councils.
People are being asked what their favourite and least liked design is and which one they think will make the Cornhill "a focal point for the people of Ipswich".
Sir Stuart, who lives near Ipswich and is leading the team in a voluntary capacity, previously told the BBC: "We live in a world where we have to constantly improve and change is an important part of that.
"I've made suggestions about making it a place where people want to come as opposed to need to come."