Ipswich murders drugs rehab project needs £700,000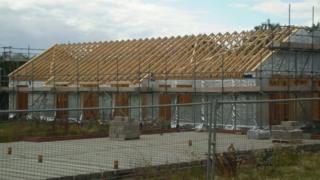 A Suffolk charity says it still needs £700,000 before it can open its new drug rehabilitation centre for women.
Talitha Koum has started work on the project, which was in response to the 2006 murders of five women in Ipswich.
Earlier this year the Christian charity said it hoped to raise £500,000 by September to get the treatment hub started and £200,000 to complete the first accommodation block.
Organisers said they were now unlikely to raise all the money this year.
John Cobbold, chief executive of the charity, said: "If I was being realistic, we're now looking at the early-to-middle of next year to raise the money for the Hope Centre (the treatment hub).
"It will be governed by the finances and we have to have both the hub and the accommodation ready before we can open.
"I'm cautiously optimistic, but it's much harder in these austere times than we ever thought when we started the project."
Winter deadline
The idea for the centre was conceived following the killings of five women who had drug problems and worked as prostitutes in Ipswich.
The site is at Witnesham near Ipswich.
Work on the Hope Centre has not started, but the timber frame and roof trusses of the accommodation block have been erected.
Peter Matthews, chairman of trustees, said: "It's beginning to look like a real building.
"When we've got sufficient funds we hope to add the roof tiles, guttering and wall cladding and we want to do that before the winter weather sets in."
The whole project, which includes two accommodation blocks for 12 women, is expected to cost £1.2m, but the plan is to open it for six women at first.