School sold for £1.2m to Plymouth Brethren trust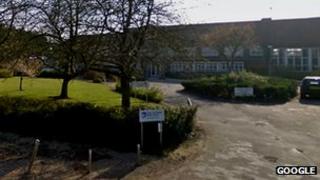 A recently closed school in Suffolk has been sold for £1.2m to an education trust set up by an Evangelical church.
Stoke-by-Nayland Middle School has been bought from Suffolk County Council by the Focus Learning Trust, established by the Plymouth Brethren.
The purchase includes the school's fittings and fixtures but the council will keep two properties on the site to be used for social housing.
County councillor Colin Noble said the site was to "reopen" as a school.
The council closed the school in July as part of its organisation review, which will see 40 middle schools shut as the county moves from a three-tier to a two-tier education system.
'Best solution'
Mr Noble, council cabinet member for finance and property, said: "When a school site becomes surplus to the county council's requirements, it's important that we secure the best value for money from any sale or ensure sustainable community use for years to come.
"We believe that the best solution for this site has been found."
Members of the Plymouth Brethren living in Suffolk worship in gospel halls in Colchester, Ipswich, Lowestoft and Saxmundham.
The Plymouth Brethren Christian Church was founded in the 19th Century and is sometimes referred to as the Exclusive Brethren. According to its website, it has 46,000 members across the world.
A rigid code of conduct based strictly on Bible teaching must be followed by worshippers and there is a strong focus on the family unit.
Former members have, in the past, often been avoided by those who remain in the church.
The Plymouth Brethren has not yet commented on the purchase.