Suffolk chicken plant jobs at risk at 2 Sisters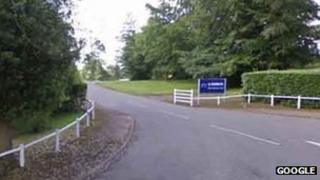 A food company has announced proposals to close a roast chicken plant in Suffolk with the loss of 630 jobs.
The 2 Sisters Food Group said its plant at Haughley Park near Stowmarket was not sustainable economically or environmentally.
The company said it was holding a 45-day consultation period with the workforce and union about its proposal.
The firm said production processes could transfer to other sites in the UK if Haughley closed.
'Heartbreaking'
Nick Murray, spokesman for 2 Sisters, said: "We are committed to producing the highest quality food in a sustainable and environmentally-responsible way, but unfortunately Haughley Park is creaking at the edges, it's an ageing site and it does not enable us to fulfil our commitment.
"No decisions have been made and it's very much a proposal at this stage.
"It's important to engage with our colleagues to find alternative solutions, but if that can't be done, then as a last resort we will cease production and close the site."
Adam Skwierawski, area organiser for the union Usdaw, said: "It is heartbreaking to learn that skilled jobs could disappear and we want to establish with the firm if closure is completely unavoidable.
"A closure decision is not one we would welcome, but we hope we can work to reduce the impact on our members."
The company said it employed 2,000 workers in East Anglia at its other sites at Eye and Flixton in Suffolk, Thetford in Norfolk, and Basildon and Witham in Essex.
2 Sisters said it bought the Haughley Park site in 2005 and developed the roast and coated chicken lines, but the coated chicken side of the business was moved to Thetford in 2011.