Lowestoft deaths: Three children drowned, tests show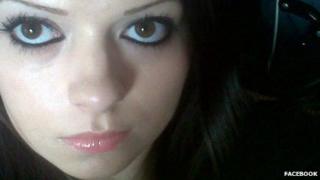 Three young children whose bodies were found in their home after their mother fell to her death from a car park died from drowning, police have said.
Fiona Anderson, 23, who was pregnant, fell from the Gordon Road car park in Lowestoft, Suffolk, on 15 April.
A funeral for Miss Anderson and her unborn child was held at Oulton Broad on 14 June.
The joint funeral of Levina, three, Addy, two, and 11-month-old Kyden, was held in Lowestoft on 5 June.
They were discovered in a bedroom of Miss Anderson's home in London Road South soon after she fell to her death.