Speedway ex-world champion Michael Lee full of 'self-pity'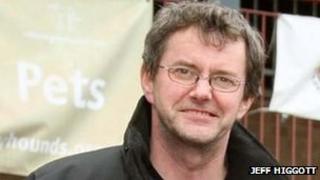 A former speedway world champion who was fined for possessing drugs said he had been "wallowing in self-pity" in the weeks leading up to his arrest.
Michael Lee, of Worlington in Suffolk, admitted possessing cannabis and amphetamines when he appeared before magistrates in July.
The 54-year-old said his relationship with his partner had broken down and he "had not been thinking clearly".
Lee, who was fined £600, also thanked his club, Mildenhall Fen Tigers.
In a statement he said he had "not taken drugs for a long while now."
He added: "Had I be thinking clearly the drugs would have gone in the bin, instead I was wallowing in self-pity."
The former England speedway rider is currently co-promoter of Mildenhall Fen Tigers.
He said: "Many thanks go out to the Mildenhall and general speedway people who gave me so much support at our meeting yesterday.... the backing was quite overwhelming.
"The next few weeks will decide my future involvement with the club," he added.
After Lee's appearance at Bury St Edmunds Magistrates' Court, Mildenhall's co-promoters Chris Louis and Kevin Jolly, said they wanted to give Lee a "short period to reflect on the situation and potential consequences of his actions".
Lee was crowned speedway individual world champion at Gothenburg, Sweden in 1980 and rode for teams including King's Lynn, Poole and Boston.