Hollesley Bay prisoner Daniel Best recaptured by police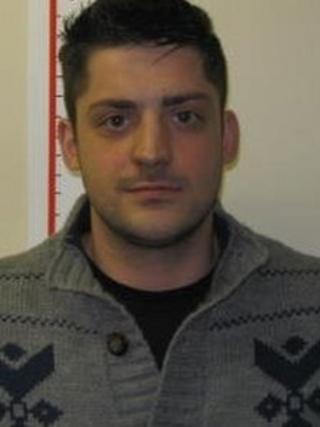 A kidnapper on the run from an open prison for more than a week has been recaptured by police in Suffolk.
Daniel Best, 25, absconded from Hollesley Bay Prison, near Woodbridge, on the evening of 5 July.
He was jailed in 2007 for kidnapping his ex-girlfriend and was serving an indeterminate sentence.
Suffolk Police said Best was now in their custody and would be returned to the prison system.
Suffolk's police and crime commissioner Tim Passmore said on Monday that he wanted to know why there was a "long gap" between Best going on the run and the public being alerted.
Best went missing some time between 17:00 BST and 20:00 BST on July 5 but Suffolk Police did not issue a statement saying he was missing until the following afternoon.
Deputy Chief Constable Paul Marshall said an assessment had been made that Best posed a low risk to the public.
But he said the force accepted that the information could have been released sooner and that it would be reviewing its processes.
Best is the second prisoner to abscond from the category D prison in recent months.
Convicted burglar John Jackson went missing while on a charity work placement in May.
Suffolk Police said he was found and taken back into custody nine days later.