Ruth Watson: Hotel inspector gets hygiene stars back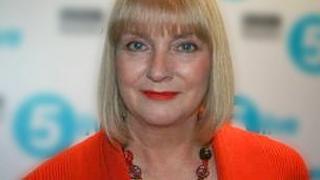 A former television hotel inspector has regained a top food hygiene rating for her hotel after losing it in an inspection last year.
Ruth Watson, who presented a show on Channel 5, was given one star out of five by the council after it inspected The Crown & Castle in Orford, Suffolk.
The hotel has now regained its five star rating for food hygiene standards.
The poor rating was the result of lost paperwork rather than any problems with kitchen hygiene, the hotel said.
Mrs Watson, an award-winning hotelier, presented the Hotel Inspector for three series as well as Channel 4's Hotel Rescue in which she gave tips and advice to other hotels to try and improve their fortunes.
She had threatened to get a judicial review of Suffolk Coastal District Council's rating decision which followed an inspection in November.
'Human fallibility'
The council said a revisit had been requested by the hotel as part of the normal Food Hygiene Rating Scheme process, but inspectors were obliged to wait until at least three months after the one star inspection.
"An unannounced revisit was made on 6 March when the [hotel] demonstrated they were able to comply in so far as they had made structural improvements and appeared to have satisfactory understanding of the significant hazards associated with the food handling activities," said a council spokesperson.
David Watson, who is married to Ruth and co-owns the Crown & Castle, said they were "happy they've restored the rating".
"There was nothing wrong with our hygiene, but a young chef, who has since left, lost his paperwork, so there was just a problem with finding the paperwork to prove it," he said.
"We have no gripes with Suffolk Coastal District Council and we strongly support the food hygiene regulations - I would put it down to human fallibility."
The council said the hotel had been issued with a new five star certificate and window sticker.