Troubled families need more support, says Suffolk County Council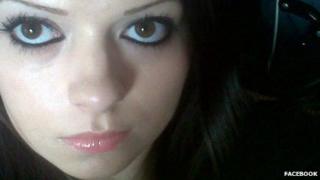 The deaths of a mother and her three children in Lowestoft have highlighted that more support is needed for "troubled families", the leader of Suffolk County Council has said.
Fiona Anderson, 23, who was pregnant, fell to her death from a car park hours last month before her children were found dead in a bedroom at her home.
Council leader Mark Bee said public bodies need to offer more support.
"We must do more to help prevent such tragedies happening again," he said.
Mr Bee, who was re-elected as leader of the Conservative-run council on Thursday, said a support programme had been set up to help 400 families in the county.
'Difficult circumstances'
"The tragic event in Lowestoft has very much brought to the fore the need to work with families who are going through difficult times," Mr Bee said.
"While we can barely begin to imagine what she [Ms Anderson] was going through at that time to have taken that desperate step.
"We are all aware that there are many other such instances of troubled families struggling through any number of extremely difficult circumstances."
Ms Anderson, who sustained head injuries, was pronounced dead at the scene in Gordon Road along with her unborn baby, on 15 April.
The bodies of Levina, three, Addy, two, and 11-month-old Kyden, were discovered in London Road South, Lowestoft.
The night before her death, Ms Anderson had written on her Facebook page: "I would never do anything to hurt my kids. I just want to keep them safe and happy.
"So many people tried to hurt them and make them sad but ill (sic) never let that happen again.
"Ill always be with them keeping them safe the people who are supposed to help us just tell lies and try to take my babies away."