Stephen Benson rape case: Ipswich Harriers had welfare policy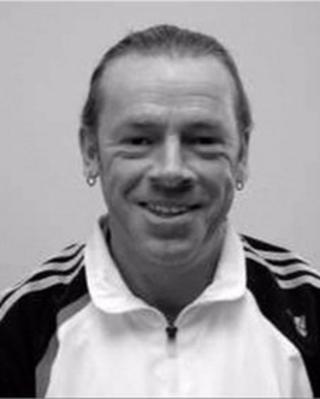 A welfare policy was in place at a Suffolk athletics club when one of its coaches raped girls, the club has said.
PE teacher Stephen Benson, 50, of Copdock, was jailed for 16 years on Thursday after being found guilty of 19 sex offences against three teenagers.
Ipswich Harriers Athletics Club said it had safeguarding policies in place when the offences happened 1989-2011.
The club said it would continue to follow the guidelines.
The trial at Ipswich Crown Court heard Benson abused his position of authority and groomed the girls.
The jury found him guilty of nine rapes and 10 sexual assaults.
Judge David Goodin said he had "grossly abused" the confidence of the girls.
'Move on'
Margaret Leek, chairwoman at Ipswich Harriers, said the three victims had been "very brave" to come forward.
"For the girls and families involved, justice has been done and hopefully they are able to move on with their lives," she said.
"Protecting children and vulnerable adults from any kind of harm is a priority for Ipswich Harriers and we have thorough and comprehensive safeguarding arrangements in place.
"One thing you can learn from this is to watch people a lot more closely."
The club said it had Clubmark status, which was dependent on it having the correct safeguarding policy.
It employed a male and female welfare officer.
The club said as soon as the allegations were made against Benson his UK Athletics coaching licence was suspended and he had no more contact with children involved in the club.
Benson, who was also a PE teacher at Copleston High in Ipswich, denied all the charges. He was found not guilty of two further rape charges.