Oakwood School inquiry: Stowmarket man arrested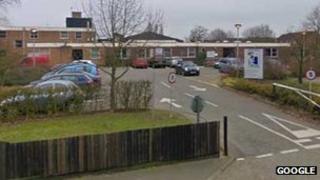 A 73-year-old man has been arrested in an inquiry into sexual and physical abuse at a Suffolk boarding school.
Police are investigating allegations of offences committed at Oakwood School in Stowmarket which was opened in 1974 and shut down in 2000.
The man has been arrested on suspicion of assault and sexual assault at the Suffolk County Council-run school for children with behaviour problems.
Legal action is being mounted by over 100 former pupils against the council.
Earlier this month, Suffolk Police confirmed they had questioned five former members of staff under caution as part of the inquiry.
The 73-year-old is from Stowmarket and was one of those previously questioned.
The group of former pupils lodged a civil claim for compensation at Cambridge County Court last year, but the council has yet to formally respond to it.
The council now runs the Kingsfield Centre, a pupil referral unit, at the former Oakwood buildings on Chilton Way.