Suffolk care home transfer questioned after political donation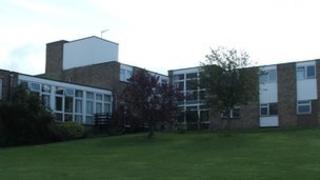 Questions have been raised about how political donations are dealt with after private firm Care UK took over Suffolk County Council's care homes.
Concerns were highlighted after a £10,000 donation in 2009, to Bury St Edmunds Conservative Association by the wife of the then chairman of Care UK.
Opposition councillors asked whether any association members were involved in the transfer decision, last year.
The ruling Conservatives said donations and the decision were transparent.
The private donation was made by Caroline Nash, who is the wife of John Nash, now Lord Nash, who was chairman of Care UK until 2010.
'Narrow party interests'
The county council began a consultation process into the transfer of its 16 care homes to the private sector in October 2010.
The decision to award the contract to Care UK was however not made until last October and the transfer took place in December.
The county council has a contract to pay Care UK £600 a week for 370 places, while the firm has a longer-term commitment to build 10 replacement homes at a cost of £60m.
Councillor Mark Ereira-Guyer, leader of the minority Green & Independent group, said: "We want to be assured the Conservative administration is working for the benefit of people in Suffolk and the needs of vulnerable people in care homes, rather than narrow party interests of securing donations and support for their election materials.
"We felt it was important to ask whether there were other donations being made to Conservative associations, MPs or councillors and that things were open and above board."
'No connection'
Mark Bee, Conservative leader of the county council, said: "Donations made to Conservative constituency associations are fully transparent and there for all to see.
"At no point would such a donation have had the slightest connection with the work of county councillors or decisions being made at the county council.
"The decision to appoint Care UK was conducted extremely transparently and, as befitting such an important issue, done with the utmost care and consideration."
The donation was declared by the local MP David Ruffley on the Parliament website.
Mr Ruffley said: "I endorse everything the county council has said on the issue and this is a desperate attempt to create news out of absolutely nothing by a Green politician."
Care UK said Mr Nash was still a shareholder but was not employed as a consultant.
A spokesperson said: "Care UK does not donate funds to any political party and never has."