Suffolk middle school closures continue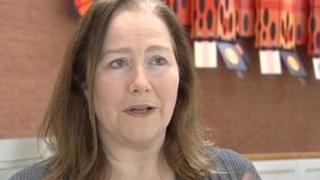 Four more middle schools in Suffolk are to close after the county council backed plans to continue a move towards a two-tier education system.
The council started to close middle schools in 2011 but suspended the roll out due to a lack of money.
Its cabinet has unanimously agreed that the scheme should continue.
Campaign group Suffolk Action For Truth had objected to the plans saying the move to a two-tier system coincided with recent poor performance.
The council's decision means Combs Middle School, Needham Market Middle School, Stowmarket Middle School and Bacton Community Middle School will close in 2015.
Suffolk was recently named in the bottom 10 of the government's league tables for state school GCSEs and third from bottom, out of 150 councils, in the primary school league table.
Bernadine Miller from Suffolk Action for Truth said: "The School Organisation Review coincides with this terrible decline in Suffolk's ranking, from a position in 2001 when Suffolk was 30th in the country."
Graham Newman, cabinet member for education, said it was a "fact" that pupils educated within a two-tier system outperformed those educated within a three-tier system.