Suffolk's police and crime commissioner's deputy pledge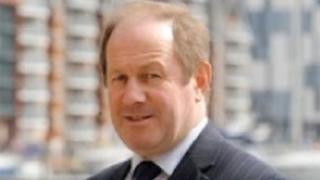 Suffolk's police and crime commissioner (PCC) has said he will fulfil his role without appointing a deputy.
PCCs in neighbouring counties including Cambridgeshire are appointing paid deputies, but Suffolk PCC Tim Passmore said he did not feel it was necessary.
He said that by not offering new salaried posts, the cost of the PCC would be less than the cost of the old Suffolk Police Authority's members.
Former police authority staff have been transferred to the new PCC office.
Mr Passmore, who was elected for the Conservatives, said: "I understand why commissioners in some larger areas, like Essex and Thames Valley, need to have deputies but, at this point, I don't see any need to appoint one here.
"My decision may make my work more challenging, but with the support of my staff team and working closely with partners I am confident I will be able to fulfil my role successfully and keep costs down."
Other PCCs have appointed deputies - Cambridgeshire's is part time with a salary of £28,000, Thames Valley's deputy will get £35,000 for a part-time role while Surrey has a full-time deputy getting a salary of £50,000.
Suffolk Police said the costs and expenses of the 17 former police authority members, who were volunteers, had been £202,000 for its last year.
The new PCC has an annual salary of £70,000 with predicted expenses taking the total to £106,000.
The PCC's office has the equivalent of 8.4 full-time employees - the same number that worked for the old Suffolk Police Authority.