Laptops stolen from Rougham Primary School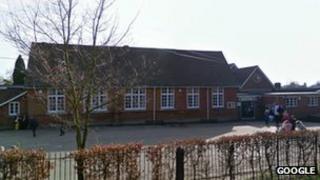 Fifteen laptops have been stolen from a primary school near Bury St Edmunds.
Rougham CEVC Primary School, which is closed for the Christmas holiday, was broken into at some time between 21 December and 2 January.
Suffolk Police said the Dell computers were stored in a "secure cabinet", which was forced open.
Police would like to hear from anyone who saw any suspicious activity, knows the whereabouts of the laptops or who may have been offered one for sale.