Ipswich organist David Templing jailed for indecent images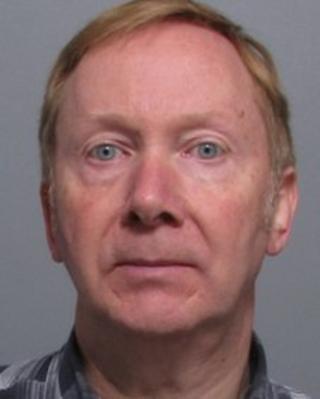 An organist has been jailed for creating indecent images of children using photos which he had taken in his Ipswich music shop.
David Templing, 54, from Martlesham Heath admitting nine charges of making nearly 6,000 photographs or pseudo-photographs and a charge of voyeurism.
He used computer software to put the heads of children on to the bodies of adults between 2005 and 2011.
He was sentenced 32 months at Ipswich Crown Court.
The court heard Templing had taken photos of children, which were not indecent, when they visited Haven Keyboards on Felixstowe Road for music lessons.
Templing would then create fresh images by putting the children's heads on to bodies in pornographic images he found on the internet.
'Sexual gratification'
These pornographic images were mainly of adults, but some were of children.
The voyeurism charge involved him filming a young girl in her home without her knowledge as she was undressing down to her underwear.
The judge, Mr Recorder Christopher Morgan, said although Templing had not taken indecent photographs in his shop and had not distributed any subsequent images, he had committed a "gross breach of trust with the children and their parents".
He added that it was set against "a background of your own sexual gratification".
The court heard pre-sentence reports which said his behaviour could have escalated to indecent physical contact with children.
Det Sgt Karl Nightingale, speaking after the sentence, said: "We heard the report which indicates he was on a trajectory - the voyeurism offence is an example of that - and there was a likelihood of him committing a more serious offence of touching or sexually abusing a child."
One father, who said Templing had taken photographs of his two young children at the music shop, was in the public gallery in court.
Speaking afterwards he said: "He told me that both my children were very photogenic and we took it to be just a keen interest in photography.
"I think he got what he deserved - no child should have that done to them and he's abused the trust of the children and their parents."