Kesgrave Hall School: Police no longer hold abuse case files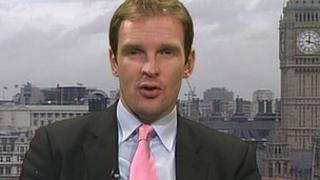 Police have said they no longer have files relating to an inquiry into abuse claims at a private school in Suffolk.
Dan Poulter, Central Suffolk and North Ipswich MP, wants the force to re-visit its 1990s investigation into Kesgrave Hall School, near Ipswich, which closed in 1993.
No charges were brought but police have said any victims of abuse should come forward.
Suffolk Police said it followed guidelines when disposing of the files.
Kesgrave Hall, which is now a hotel and restaurant, was a privately-owned school for pupils with behavioural problems. Children were placed there by local education authorities.
Suffolk Police said that the complaints of abuse were fully investigated in the early 1990s and the force would encourage anyone who had been a victim of abuse to contact them.
A police spokesperson said: "Suffolk Constabulary no longer holds the files in relation to crimes occurring of this nature at Kesgrave Hall School due to the age of the offence and review, retention and disposal guidelines at the time scheduled for its disposal."
The office of Dr Poulter, a Conservative, said it was awaiting a response from Suffolk Police.