Bell ringer Albert Driver's £120,000 legacy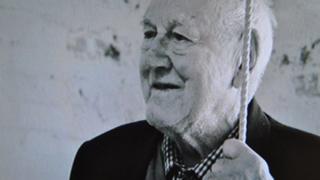 A man who rang the bells of a Suffolk church for more than 80 years has left £120,000 in his will to help them continue to ring.
Albert Driver, who was 95 when he died in 2010, left the money to St Mary's Church in Redgrave near Diss.
It will be used to buy and install three new bells, to add to the six already at the church.
Christopher Davies, tower captain, said he was surprised by the large donation and called Mr Driver "very generous".
The three new bells will be named after Mr Driver, his father and grandfather - who in turn had held the title of tower captain since 1850, Mr Davies said.
"It's a way of continuing the name Driver in the future," he said.
"Albert was fairly unique in that he had lived in Redgrave all his life. He was born in the cottage where he lived when he died.
"He didn't join the army and he worked in agriculture here and the surrounding villages all his life."
The old oak frame which has been in place for 225 years will be lowered down and replaced by a steel structure to house the nine bells, Mr Davies said.
"The thought that his bequest enabled ringing to go on for another 250 years here is the biggest compliment we can pay to him," he said.
The work should be complete by the end of next year, Mr Davies said.