Council backs Southwold Fire Station move to Reydon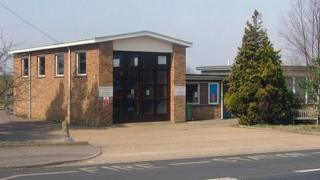 A Suffolk fire station is to be relocated to a nearby village in a bid to save money.
Suffolk County Council's cabinet agreed to build a new £800,000 station in Reydon rather than spend £358,000 on modernising one at Southwold.
Building work is expected to begin at Reydon early next year and the station could be operational by the summer.
The council hopes to raise £600,000 by selling the land at Southwold, which would offset the building project cost.
The remaining costs would come from Suffolk Fire and Rescue Service's capital project budget.
The council said the 0.8 mile (1.3km) move should not affect response times as the majority of on-call firefighters based at Southwold lived in Reydon.