Costa to press ahead with Southwold cafe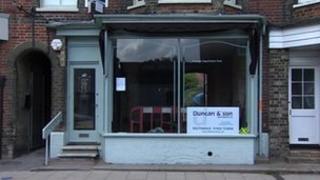 Costa says it will not reconsider its decision to open a coffee shop on the Suffolk coast, despite recently cancelling plans for a cafe in Devon.
Planning permission had been granted for a cafe in Totnes but Costa withdrew due to overwhelming local objections.
Plans have also been approved in Southwold but campaigners have written to Costa, saying the town has the same independent spirit as Totnes.
But Costa said the issues raised in Totnes were not the same in Southwold.
A spokesman for Costa said: "We made the decision not to open in Totnes based upon a specific set of circumstances unique to the town.
"We don't believe that these circumstances are replicated in Southwold."
Announcing the decision to withdraw from Totnes, Chris Rogers, managing director of Costa, said the company had "recognised the strength of feeling" against national brands.
Guy Mitchell, chairman of Southwold Chamber of Commerce, said he had written to Mr Rogers.
"All of the reasons that Costa had given for pulling out of Totnes apply to Southwold equally," he said.
"There is an enormous strength of local opinion against it."
The coffee chain's change of use application for a building on Southwold High Street was rejected in June but approved two months later when it was resubmitted.
Waveney District Council said it had received hundreds of objections to the original application and half a dozen in support.