Terry Waite painting left on train is found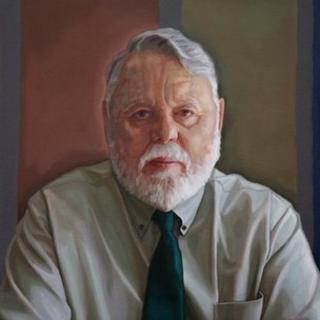 A painting of the former hostage Terry Waite which was left on a train in Suffolk has been found.
Mr Waite forgot to take the portrait with him when he got off the train at Bury St Edmunds on 5 September.
It is understood the picture was handed in at Ipswich on the same day but Mr Waite was informed when a staff member read about it on the BBC website.
Mr Waite said: "I'm absolutely delighted and looking forward to being reconciled with myself once again."
He is due to be reunited with the painting on Monday.
The portrait of Mr Waite, who lives in the village of Hartest near Bury St Edmunds, is by Shropshire-based artists Bingham Brothers.
Artists grateful
Mr Waite had been to visit the artists in Birmingham to collect the painting, which is a study for a main version.
He said he had left the train in a hurry as he feared he was going to get a parking ticket.
David Bingham thanked the person who handed in the painting and also the staff member at Ipswich station who alerted them about it being found.
"We're very happy to know the painting has been located and is to be returned to Mr Waite," he said.
"This incident has demonstrated the effectiveness of the media."
Mr Waite was kidnapped in Beirut in 1987 and kept hostage until 1991.
He had been sent to Lebanon as envoy to the Archbishop of Canterbury to negotiate the release of several hostages.