Suffolk Wildlife Trust appeal to buy land for dormice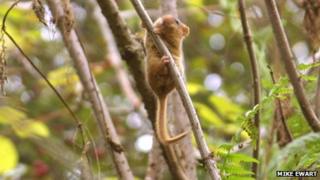 A Suffolk conservation charity is launching a public appeal to buy more land to encourage dormice.
Suffolk Wildlife Trust (SWT) wants 40 acres (16 hectares) of arable land to link to its existing reserve at Arger Fen near Sudbury.
The trust said it needs £35,000 to buy Pecks Piece and turn it into woodland.
William Cranstoun, sites manager for Suffolk Wildlife Trust, said: "This will help secure the dormouse population on this site."
The trust bought a neighbouring stubble field called Hullback's Grove in 2005 to expand Arger Fen to 120 acres (40 hectares).
It is part of a monitoring project across 10 sites in Suffolk to measure the size of the dormouse population.
It is estimated some sites have about 20 dormice in 100 nest boxes, but at Arger Fen the population peaks at about five.
The charity said dormice remain above ground level and live and travel in hedgerows and trees, so more linked wooded sites are needed to encourage movement and breeding.
Mr Cranstoun said: "Our plan is to let nature take the lead once again, allowing woodland to regrow naturally, seeded by hedges and ancient woodland.
"At the moment the dormice population is okay, but it could be a lot better."