Eight people rehomed after fire at Ipswich flats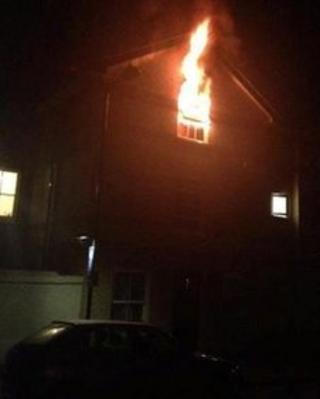 Eight people have been rehomed after a fire at a community care flat in Ipswich.
More than 25 firefighters tackled the blaze on Clarkson Street, near London Road, in the early hours.
Suffolk Fire Service said the block of flats, owned by Stepping Stones East, housed "vulnerable" people.
Nobody was hurt and all of the residents have been rehoused, the fire service said. An investigation has begun into the cause of the fire.
Area commander Carl Francis said: "When crews first arrived there was a fire visible from the top of the building.
"The crews quickly realised there was an urgent need to commit breathing apparatus teams to deal with the fire."
It was initially thought that 15 people had been rehomed, but this was the number evacuated from the building - including staff.