Suffolk County Council to freeze council tax in 2013-14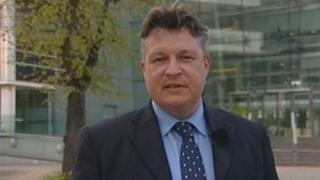 The largest element of the council tax bill in Suffolk is to be frozen next year.
Suffolk County Council said it would charge £1,126.53 to an average Band D household for a third year running.
The council said it follows the government announcement that it will extend its grant to local authorities to try to achieve that.
The Conservative-run council has agreed to save £50m from its £1bn budget between 2012 and 2014.
The county council's bill makes up about 80% of the council tax, with the rest made up by the police and district council's charges.
Council leader Mark Bee said: "We're well on track on that and our plans are to save more than that, possibly £52m, because we want to have that 'wriggle-room' to ensure that we can safely meet the targets that we have and deal with a council tax freeze.
"With increasing costs and demand for services, we're going to have to work even harder to ensure the front line services that people rely on do not suffer.
"It's about doing things more efficiently - reducing management costs, cutting bureaucracy, reduction in top-level salaries - and clearly we have got to use the money we have to best use."
The county council will set its 2013-14 budget and council tax charge early next year.