Sainsbury's in Ipswich hires shoplifter then sacks him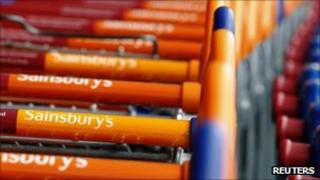 A supermarket in Ipswich hired a worker and then had to sack him because he had been banned for shoplifting.
Vishal Patel, 24, got a job at Sainsbury's Warren Heath store despite facing a UK-wide ban from the chain.
He had been given a suspended sentence by magistrates in Ipswich for stealing a bottle of spirits from the same store a year ago.
Sainsbury's said it withdrew the job offer when it realised Patel, of Dog's Head Street in Ipswich, was banned.
The supermarket said Patel had only been in training and had not worked on the shop floor.
A spokesperson said: "Mr Patel was convicted of crimes and banned from all our stores a year ago.
"He neglected to mention his banning or conviction on his application form or at the subsequent interview and as soon as this came to our attention we rescinded his job offer."
Patel refused to comment.