Denisas Boicovas jailed for raping woman in Ipswich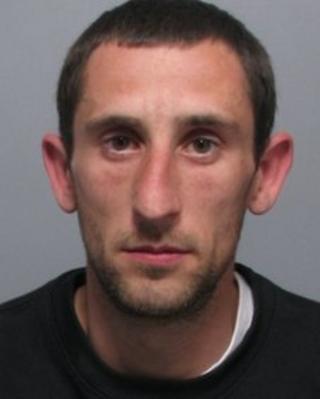 A 27-year-old man from Ipswich has been jailed for six years after he admitted raping a woman in the town.
Denisas Boicovas, of Felixstowe Road, was sentenced at Ipswich Crown Court after he pleaded guilty to attacking the woman.
Police said the offence happened near the junction of Woodbridge Road and Nelson Road in the early hours of 25 March.
Charges of theft and resisting a constable were dropped.
Suffolk Police said Boicovas's victim had been able to contact them during the attack.
After the sentencing, Det Sgt Darren Bruce said: "Her quick thinking meant that we were able to arrest Boicovas at the scene and prevent any further abuse against the victim.
"Hopefully today's sentence will give her a sense of closure on the incident."