Suffolk Police investigated 10 reported rapes by children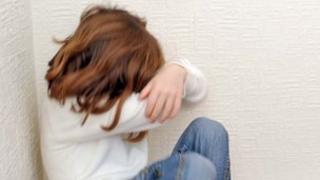 Children, some aged under 10, have been reported for rape offences in Suffolk over the last five years, according to police statistics.
Suffolk Police confirmed that four of the 10 reported offences were carried out by people as young as seven.
The statistics show there were a total of 666 crimes committed by that age group reported between January 2007 and June 2012.
Of those, 37 were sexual crimes, the figures show.
'Possibly experimenting'
Children under the age of 10 are under the age of criminal responsibility and cannot be charged.
The statistics were compiled by police following a Freedom of Information request by the BBC.
Det Insp Tonya Antonis said: "It might be a case where children are experimenting, it might be something they've seen, but they're not often actually aware of the extent of what they've done or what's happened.
"It's important to say this isn't about criminalising young children, so a lot of that work is looking at the needs of the children, the families and putting the appropriate levels of support in to those families and having an appropriate level of support for victims.
"We're often asked if it's a case of children seeing things on television and we haven't got any evidence that that is the case."
The force said it deals with the offences in partnership with Suffolk County Council's Youth Offending Team by assessing the behaviour of the child.
'Assess experiences'
Susan Dowling, manager at the team's Sexually Appropriate Behaviour Service, said: "The main object of our interventions is to ensure that that behaviour doesn't happen again and to find out what those behaviours mean to that child.
"Are they trying to make sense of their own experiences and acting-out in that way because they don't understand what has happened to them or, in a lot of cases, they've witnessed inappropriate behaviour?
"We have to show them what is appropriate and what isn't."
Other offences from the police statistics included 109 cases of malicious wounding and 100 cases of shoplifting.
Children aged 10-14 can be convicted of a criminal offence, if it can be proved they were aware that what they were doing was seriously wrong.