Killer Kevin Nunn can ask for Supreme Court to hear case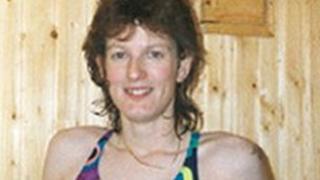 A Suffolk man serving a life sentence for killing his ex-girlfriend has won the chance to ask the Supreme Court to reopen his case.
Kevin Nunn, 50, of Woolpit, was convicted of murdering Dawn Walker, 37.
The High Court had told Nunn, who wants forensic evidence re-examined, that the case could not be reopened.
But Judge Sir John Thomas has now said the case raises a point of law - which could allow Nunn to have the case heard at the Supreme Court.
Ms Walker's body was found near the River Lark, close to her home in Fornham All Saints, in February 2005.
Nunn claimed semen samples discovered on Ms Walker's body could not have been linked to him as he had undergone a vasectomy.
At the High Court, Nunn's legal team sought to challenge a refusal by Suffolk Chief Constable Simon Ash and the Crown Prosecution Service to release the evidence for further analysis.
Sir John's certification opens the way for Nunn to apply to the Supreme Court for a final decision.
Prosecutors said Nunn killed Ms Walker after a row, later burning her body and leaving it near the River Lark.
At the 2006 trial in Ipswich, Nunn claimed the "real killer" was another man who had had a relationship with Ms Walker.