Ex special constable jailed for rape and underage sex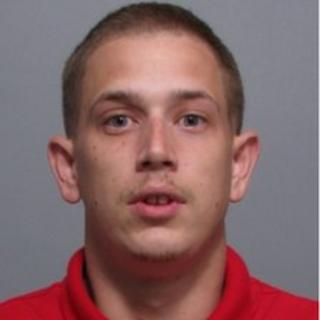 A Suffolk special constable with a fixation for women's underwear has been jailed for eight years for raping a teenage girl.
Andrew Barber, 26, from Netley Close, Ipswich, was convicted of rape and two counts of sexual activity with a child.
Recorder Guy Ayers, sentencing, said there was a "worrying, controlling aspect" about Barber's behaviour.
The court described Barber's requests for items of underwear as a "claim of a trophy" from his victims.
Barber, who denied the charges, was found guilty of raping a teenager at a park in Ipswich in October 2003.
He was also convicted of sexual activity with a teenage child between April and November 2010.
'In charge'
Recorder Ayers told Barber: "There is a very worrying, controlling aspect about your behaviour.
"You are somebody, it seems to me, who wants to be in charge."
He jailed Barber for six years for the rape and a further two years for the child sex offences.
The court heard Barber spoke to his victims about their underwear.
"You sent a number of text messages, concentrating on what underwear she was wearing," said Recorder Ayers.
"This, undoubtedly, was a claim of a trophy from this particular girl."
The court heard Barber put his hand over his victim's mouth during the rape.
He then apologised and asked her not to go to the police.
"It's quite clear from the pre-sentence report that you have no empathy or sympathy for her whatsoever," said Recorder Ayers.
Barber, an amateur football referee, was working as a special constable for Suffolk police when he committed offences against a second girl.
'Moral standards'
He also made "requests" for that girl's underwear, the court heard.
Recorder Ayers said Barber was in a position of "considerable responsibility".
He told Barber: "You let yourself down, your family and let down the force which you served."
Chris Paxton, mitigating, said Barber was 18 at the time of the rape.
A Suffolk police spokesman said: "Andrew Barber, who resigned from his position whilst being investigated, betrayed the trust of his colleagues and the general public of Suffolk, who rightly demand the highest of moral standards from all members of the police service."
Norwich Crown Court ordered Barber to sign the sex offenders register for life.
He was also disqualified from working with children for life and made subject of a life-long sexual offences prevention order.