Equality charity fears race issues could 'drop off the agenda'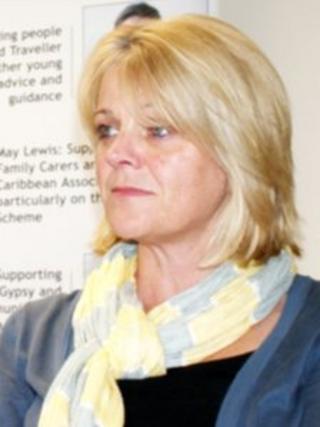 Race issues are in danger of "dropping off the agenda", the departing chief executive of an Ipswich charity has warned.
Jane Basham said she was stepping down from her role with the Ipswich & Suffolk Council for Racial Equality (ISCRE) due to cuts in grants.
She said the decision would protect some of the charity's services but would affect its campaigning work.
"It's the voice on race that will be lost," she said.
ISCRE says it is losing funding from a number of sources, but the main loss is a £61,000 grant from the Equality and Human Rights Commission (EHRC).
In October ISCRE employed 17 people, 15 of which were on a part-time contract.
The charity said that next month this will be cut to six staff members, with one of these undertaking a full-time role.
'Value for money'
Ms Basham, who joined ISCRE in 2006, said: "This government has stopped what we call the legal grant fund which provided the anti-discrimination case work which we run.
"Around 60% of our cases are disability related cases, and many are people from black and minority ethnic backgrounds struggling with multiple inequalities.
"So we're anxious because the reality is that these cuts will mean that we're going to go.
"At the moment we support around 250 people, which might not sound like a lot but discrimination is a very complicated area of law.
"I feel anxious about race dropping off the agenda because part of our strategy has been to have a chief exec that is high profile and has done quite a lot of campaigning and work to keep it on the agenda."
A spokesman for the Home Office said: "Our decision to stop funding the EHRC to deliver the legal grants programme was taken because it did not represent value for money.
"Help for victims of discrimination will still be available through the new Equality Advisory and Support Service.
"Funding for free legal advice on discrimination will continue to be available through legal aid."