New review into Ipswich murder conviction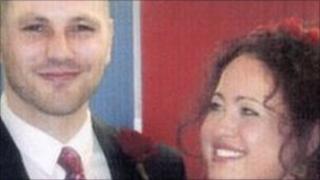 A new review has been ordered into the conviction of a Suffolk man found guilty of murdering a pensioner just over 10 years ago.
Simon Hall, 33, of Ipswich, was jailed for life in 2003 for stabbing Joan Albert, 79, at her Capel St Mary home.
The Criminal Cases Review Commission (CCRC) referred the case back to the Court of Appeal in 2011.
But that appeal was rejected in January. Now the CCRC has decided on a new review.
A CCRC spokesman said: "The Commission received a new application from Mr Hall's solicitors in December 2011.
'Fresh review'
"We have accepted the application and agreed to prioritise the case and a fresh review is now under way.
"The Commission agreed to a request from Mr Hall's solicitors for the case to be prioritised on the basis that, when the case was referred for appeal in October 2009, several CCRC lines of inquiry were ongoing.
"These were not pursued further by the Commission after the referral was made, and they were not developed at appeal by Mr Hall's legal team.
"The decision to prioritise a case should not necessarily be taken to indicate that any particular outcome is more or less likely in that case."
Hall was found guilty in 2003 of stabbing Mrs Albert at her Capel St Mary home in December 2001.
In November Mrs Hall met with the Criminal Cases Review Commission (CCRC) to discuss "compelling fresh evidence".
Three appeal court judges in January rejected an appeal, saying there was no reason to doubt the safety of the conviction.
The trial was told fibres found at Mrs Albert's home had linked Hall to the scene. Hall denied murder and has continued to protest his innocence.
During the appeal, forensic expert Tiernan Coyle said his research cast doubt on fibre evidence - the only forensic link between Hall and the crime scene. But the Forensic Science Service stood by its findings.
Suffolk Police has refused to comment on developments in the case. A spokeswoman said the original investigation was extensive, involving more than 20 detectives.