Suffolk County Council in 2012-13 tax freeze vote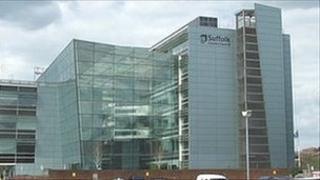 Suffolk County Council has voted to freeze its council tax share for a second successive year.
The Conservative-controlled authority agreed to cut £26m from its £1bn budget for 2012-13.
Councillors' allowances will also remain at the same level as part of the council's two-year plan to save £50m.
It means the county council's part of the bill remains at £1,126.53 for a Band D household.
Money to extend a council tax freeze in England to 2012-13 was offered by Chancellor George Osborne in October.